Here is page 4...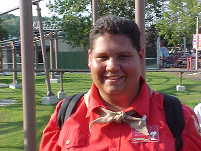 This is me on my last day in that stupid fruity outfit. Cheesy!!!!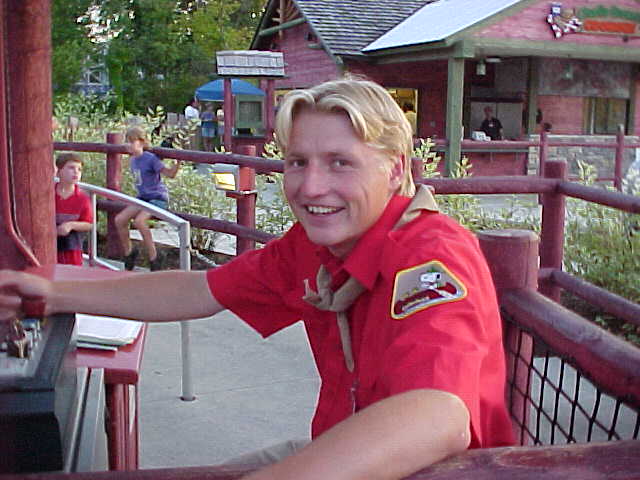 This is Michal from the Chech Republic running the balloon race. He is the poster boy for Camp Snoopy!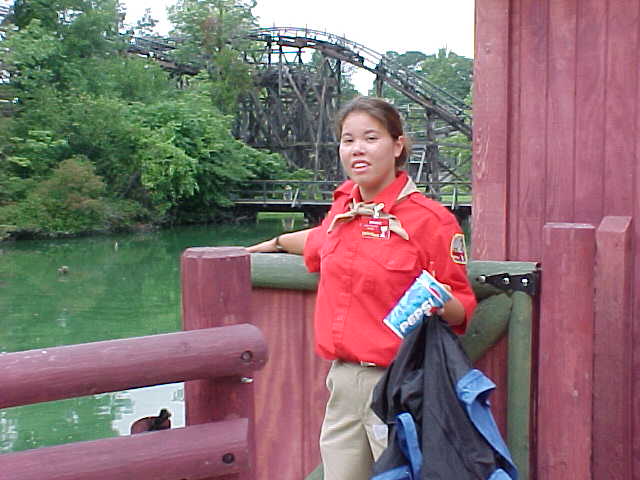 This is Michelle coming back from closing the gates and cleaning under Woodstock.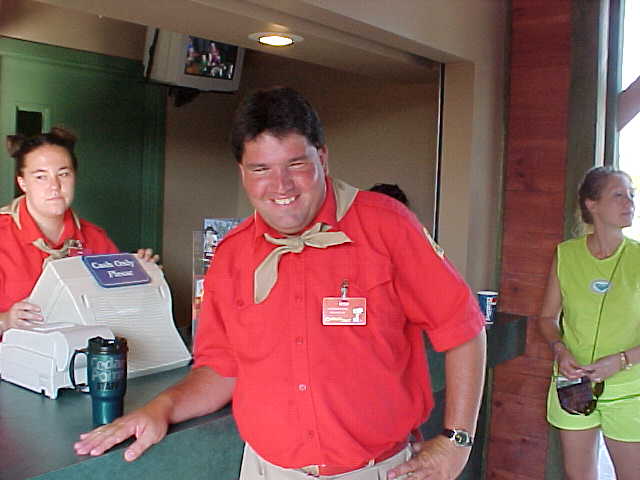 This is Rick slacking off on my last day in front of Camp Snoopy Photo.